Articles Tagged "Exclusive"
Sorted by:
Date Posted
|
Views
Monday, November 15th 2010, 8:26 AM EST
Introduction:
The Holy Grail of climatology has always been to ascertain whether, and if so how, the sun might affect the Earth's energy budget to cause the climate swings observed throughout history despite the apparent inadequacy of the tiny variations in Total Solar Irradiance (TSI) that occur from one series of solar cycles to another.
I think that there is a plausible mechanism whereby those tiny solar changes could be amplified enough by natural features of the Earth's climate system to achieve the observed outcome.
This article also shows how the theory of Anthropogenic Global Warming (AGW) has failed to account for the various real world observations that have been accumulating since the late 1990s.
The ideas set out in this article provide a potential solution and progress my earlier New Climate Model found
here
:
CLICK
to download "How The Sun Could Control Earth's Temperature" by Stephen Wilde.
Monday, October 26th 2009, 2:48 AM EDT
Greenhouse Gases Can Cause Cooling !
I thought that would attract attention. It's the opposite of the general opinion so how can it be so?
The answer lies in the differing responses to greenhouse gases that can be observed over land and over sea. There is no reason why that could not have been realised 30 years ago.
Should the current consensus really be one of Man Made Global Cooling?
Wednesday, August 26th 2009, 11:09 AM EDT
Although the last week of AUGUST is here you still may find this interesting and see how well the forecast has gone and look at other information in the forecast bulletin and links herewith.
Piers Corbyn of
WeatherAction.Com
said: "We have been strongly congratulated for each of our forecasts for the summer months including August and are pleased with it. The summary very well describes the month for Britain & Ireland including the strong contrasts between the North /West and the SE. Most of the detailed sub periods were accurate in general terms - and the remnants of hurricane Bill are coming in right on cue for our forecasted wet and windy final mid week. "In terms of deeper detail and presentation we should have shown more detailed information on the graphs of the N/W versus S/E contrasts which at times were also more marked that we expected (a point we are investigating). We welcome feedback on our forecasts and hope more people will buy them rather than just using freebies. We get no state support and fund research entirely from sales."
Piers Corbyn MSc ARCS FRAS FRMetS
Please download PDF file to see
FREE AUGUST FORECAST
from
WeatherAction.Com
Monday, August 10th 2009, 2:52 PM EDT
Dear all,

The end is nigh

I explained my problems with the Water Research Commission in earlier e-mails. The impasse continues. They erroneously believe that climate change has to be accommodated in water resource applications. I have repeatedly demonstrated that no such linkage exists.

The favourite tactic of the climate alarmists when faced with a problem is to keep their mouths shut in the hopes that it will go away. This one will not go away. It will only get worse. The only question is when will the implosion occur?

For the past seven months I have had an ongoing conflict with the Water Research Commission. I have repeatedly warned them that South Africa faces the imminent (and deadly), combination of rapidly depleting water supplies and severe droughts.

It has taken me six months to produce the first draft of my 620-page handbook 'Analytical methods for water resource development and management'. It includes solutions to these problems. The draft is now on CDs but may not be distributed for study and comment without the Commission's permission. But for the past two months they have not responded to my requests.
Wednesday, July 29th 2009, 3:58 AM EDT
Although the last week of July is here you still may find this interesting and see how well the forecast has gone and look at other information in the forecast bulletin and links herewith.
We thank subscribers and media for their support and interest without which present advances could not be made. Please get in touch for further information or any questions or comments.
Thank you
Piers Corbyn
MSc ARCS FRAS FRMetS
Please download PDF file to see
FREE JULY FORECAST
from
WeatherAction.Com
Thursday, July 23rd 2009, 5:20 AM EDT
Letter to Professor Sir Peter Knight

Senior Principal at Imperial College for research strategy and deputy to the Rector.

Dear Peter

What Does & Does Not Cause Climate Change and the threat to integrity in science.

Further to the very interesting discussions we had at the Imperial College centenary dinner event in 2008 on matters of Climate Change and the integrity of Science I attach my updated presentation on What Does & Does not Cause Climate Change. This extends the points I made to you to include new findings I presented at the RCSA Centenary dinner on Dec 9th 2008 and the New York International Climate Change Conference on March 10th 2009 and also new graphs from USA scientists showing continuing decline in world temperatures despite rising CO2 levels.

The point I made that the CO2 driver theory of Climate Change is refuted by the evidence and will be cast aside by solar-based science and therefore it would be better for Imperial to lead its demise and advances in new science rather than lose credibility by defending the indefensible, stands more strongly than ever.
Tuesday, July 21st 2009, 2:44 PM EDT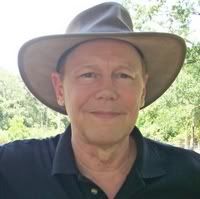 The accuracy of any future prediction is limited to the completeness of the current understanding, which is based on empirical measurements. You may sense hot and cold but until the invention of the thermometer you could not quantify temperature. The same with the hydrometer for relative humidity, barometer for atmospheric pressure and anemometer for wind speed. As these instruments gained wider distribution there was an ever-increasing database to establish trend lines.
Physical Climatology
, written in 1941 is considered to be the origins of this branch of science. Based solely on its predictive powers, this is far from perfected science. Realizing that less than a century of measurements from very limited regions of the Earth might be limiting their accuracy, a new branch was added called Paleoclimatology. There has been exponential growth in information on these new branches of science in the last few decades.
It is not internecine snobbery to mention the shortcomings of these new branches of science. Engineers had no method of calculating multi-bay, multi-story structural loads until the 1920's and could not do three-dimensional analysis until the dawn of the computer age. It was the 1980's before there were accurate calculation methods for seismic loads. We have all benefited from this information super highway.
Friday, July 17th 2009, 3:23 PM EDT
Extra CO2 in the air from human sources is supposed to put us on a route to catastrophe but the message is a bit garbled.
Some say the extra CO2 heats the air and that is enough to do the trick. Others accept (correctly) that that is unlikely due to the thermal inertia of our oceans and their cooling effect on the air so they propose an 'ocean skin' theory whereby warming of the topmost molecules on the ocean surface from extra downwelling infra red radiation from extra human CO2 in the air is supposed to reduce the natural energy flow from sea to air so that the oceans get warmer and then heat the air and kill us off that way.
The term 'ocean skin' is rather a misnomer because in reality the area of interaction between air and water is a haze of mixed water and air molecules in constant dynamic interaction.
Interestingly, and importantly, the power of downwelling infra red radiation is insufficient to get past the region involved in evaporation. In that respect it is unlike soar radiation which penetrates the ocean to hundreds of metres depending on wavelength.
Wednesday, July 15th 2009, 10:49 AM EDT
Above YouTube link from
ITN
Comments from Piers Corbyn......The UK Government insistance on carbon targets will dramatically increase the cost of energy for each and every person living in the UK thanks to Ed Miliband and the pathetic non opposition from the so called "opposition parties". The UK climate change policy is completely unacceptable to the public, the world IS cooling and NOT warming, and there is NO scientific evidence whatsoever to support or justify the action of CO2 reduction.
Monday, July 13th 2009, 3:11 PM EDT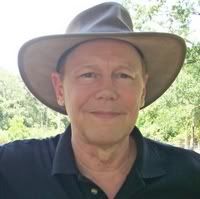 On your Discover Magazine propaganda blog, you attack "climate change denier extraordinaire Marc Morano" and his ClimateDepot.com website. You accuse those who are open to debate with "awful misrepresentations and distortions of truth, which have fueled the modern anti-vaccination, anti-evolution and most recently climate change
denialism."
Mr. Mooney, if you were coherent after your weekend keg floaters in college you might remember part of a famous quote from your required English Literature class. "Oh what a tangled web we weave when first we practice to deceive" by Sir Walter Scott. This conscious raising quote has application to all human endeavors and make one wonder what type of web you are trying to weave.
Unfortunately AGW tinted glasses have tainted your vision of the truth. You are troubled by the inability of your phony Ivy League pedigree and your well-funded Disney Discover Magazine cachet to end this debate. You claim that the only thing the AGW movement is lacking is a charismatic, scientific Obamaian teleprompter reader. Every scientific advance has originated from a skeptic and never from a more artful reading of false orthodoxy.